Picking a university course to study for 3 years is often a daunting process. This brief's challenge is to create a printed publication for prospective students promoting a University of South Wales course. 
Certain university courses have many misconceptions, Interior Design is no exception. The publication should aim to be informative and contain all the information new students need to make an informed decision about their future.
A publication that aims to debunk the myths and give the facts. 
Interior Design is more than colour palettes and wallpaper patterns, which wasn't something prospective students understood during project research. There's a strong overlap with architecture and use of 3D modelling and this was an important factor to communicate through the promotional piece. A second key issue showed that many people believed Interior Design was a female lead subject - this was also reflected in the course statistics. These problems inspired the design of an interactive 3D outcome, allowing prospective students to get hands on with modelling and understand the course before applying. The outcome was as informative as possible, as well as including work from current students with a bold and inclusive colour scheme to appeal to all genders.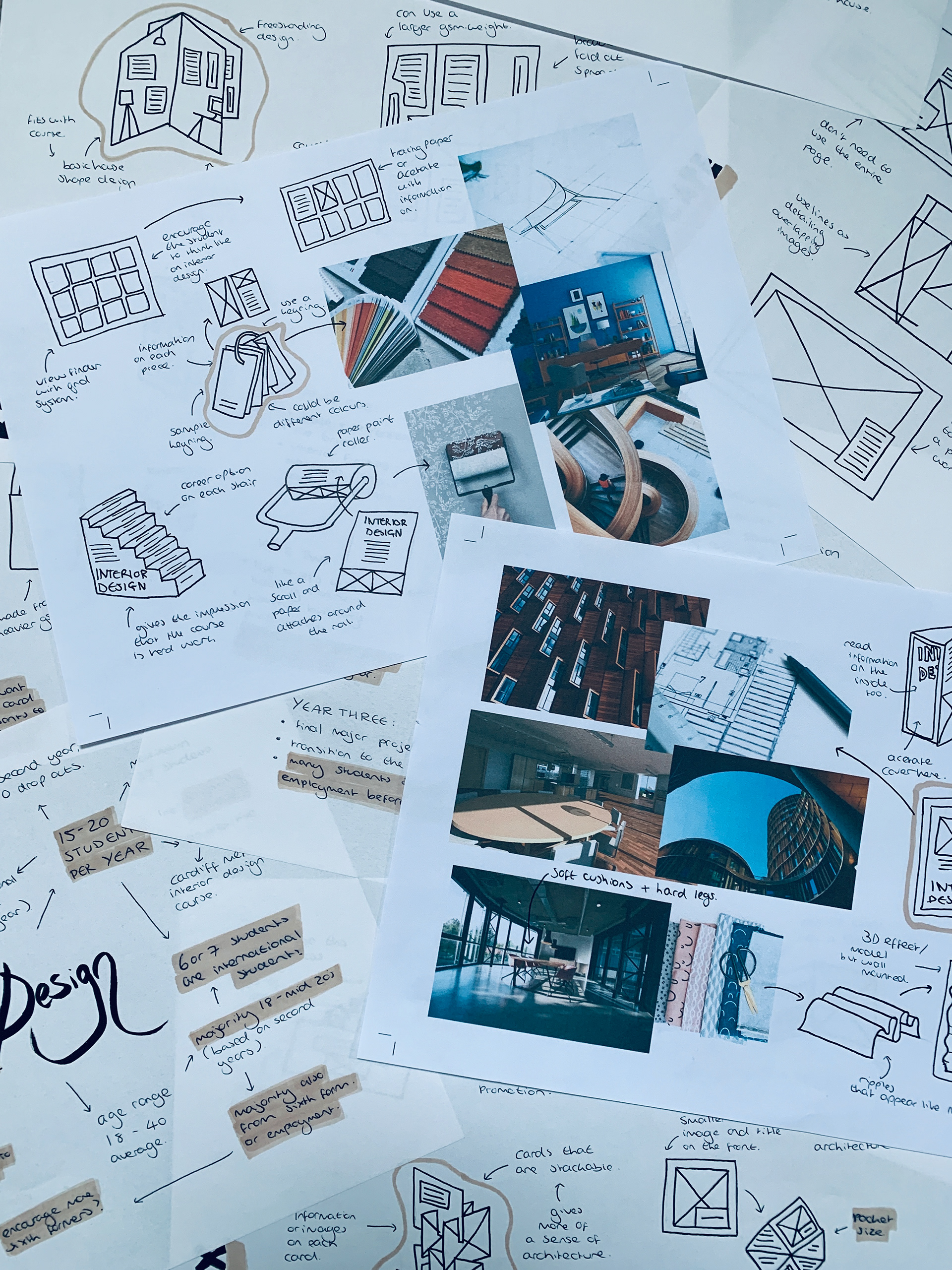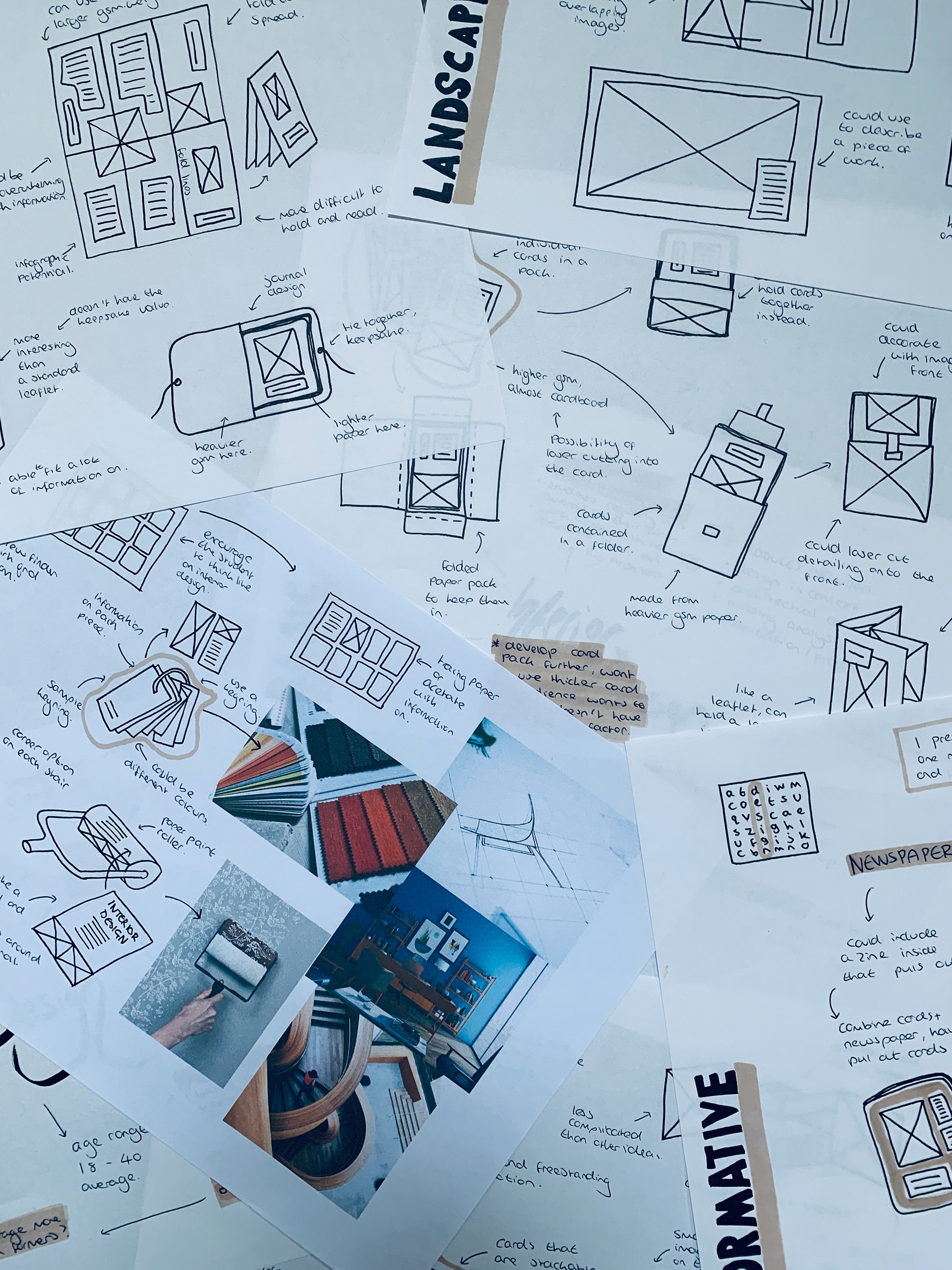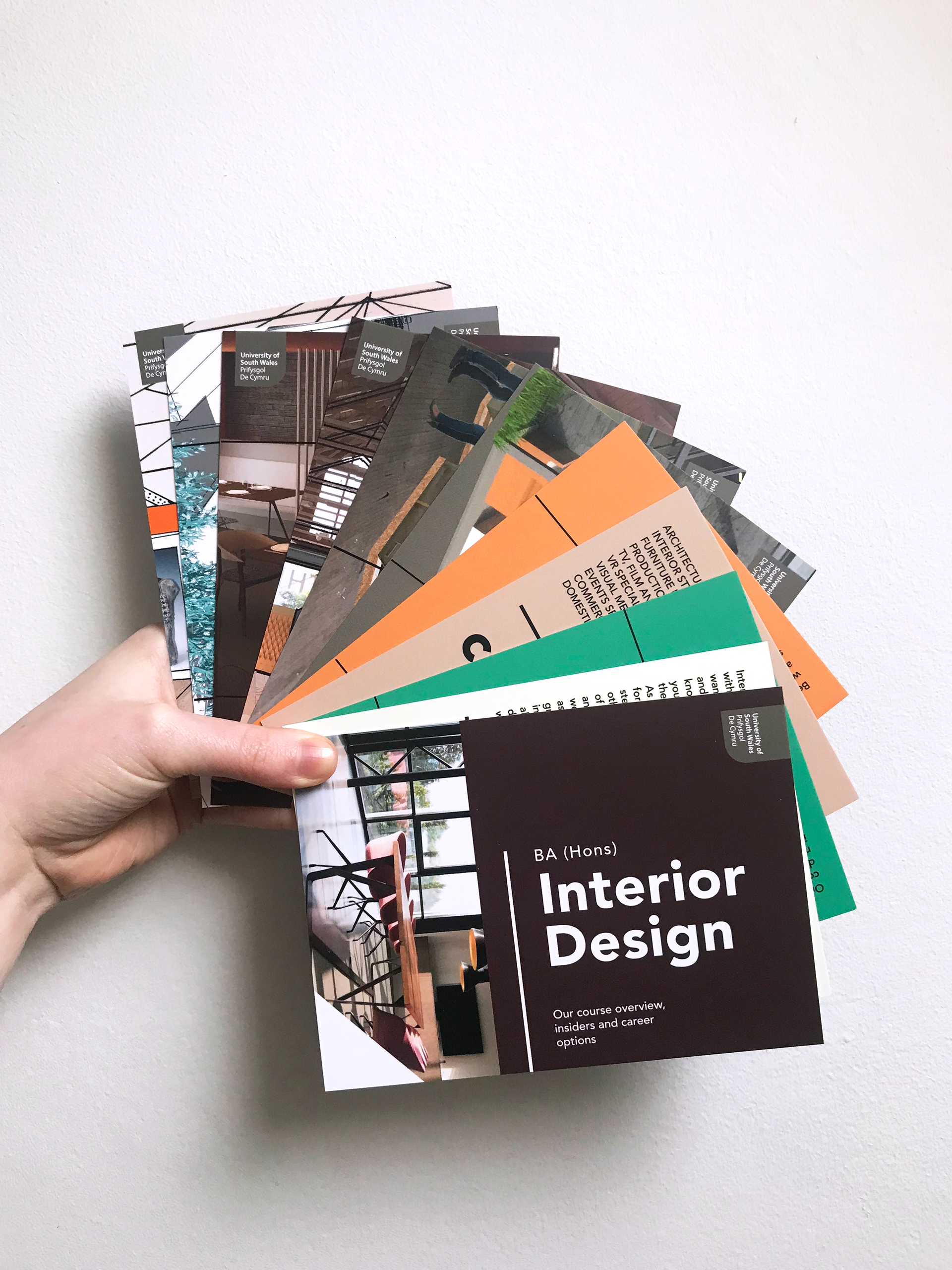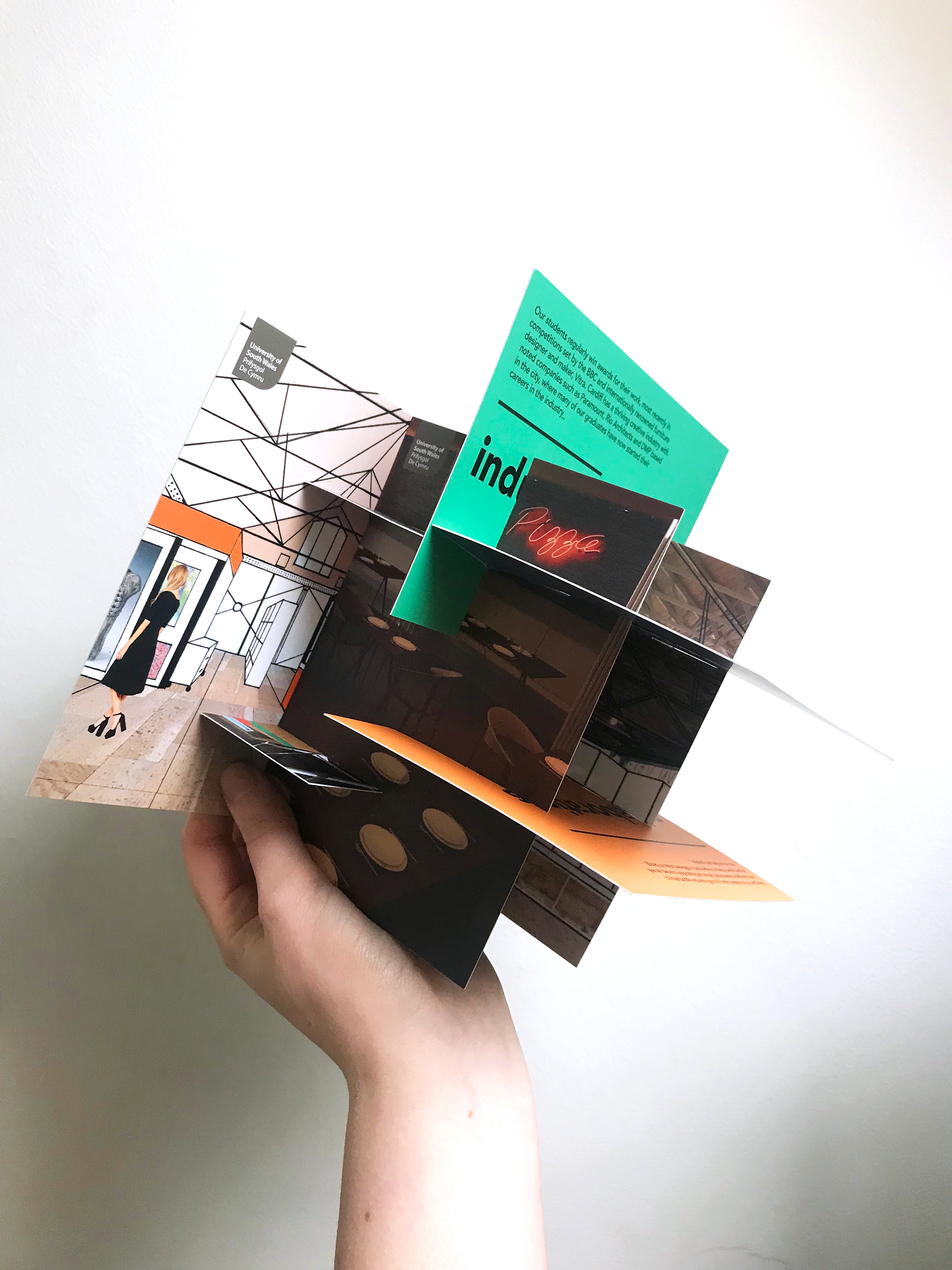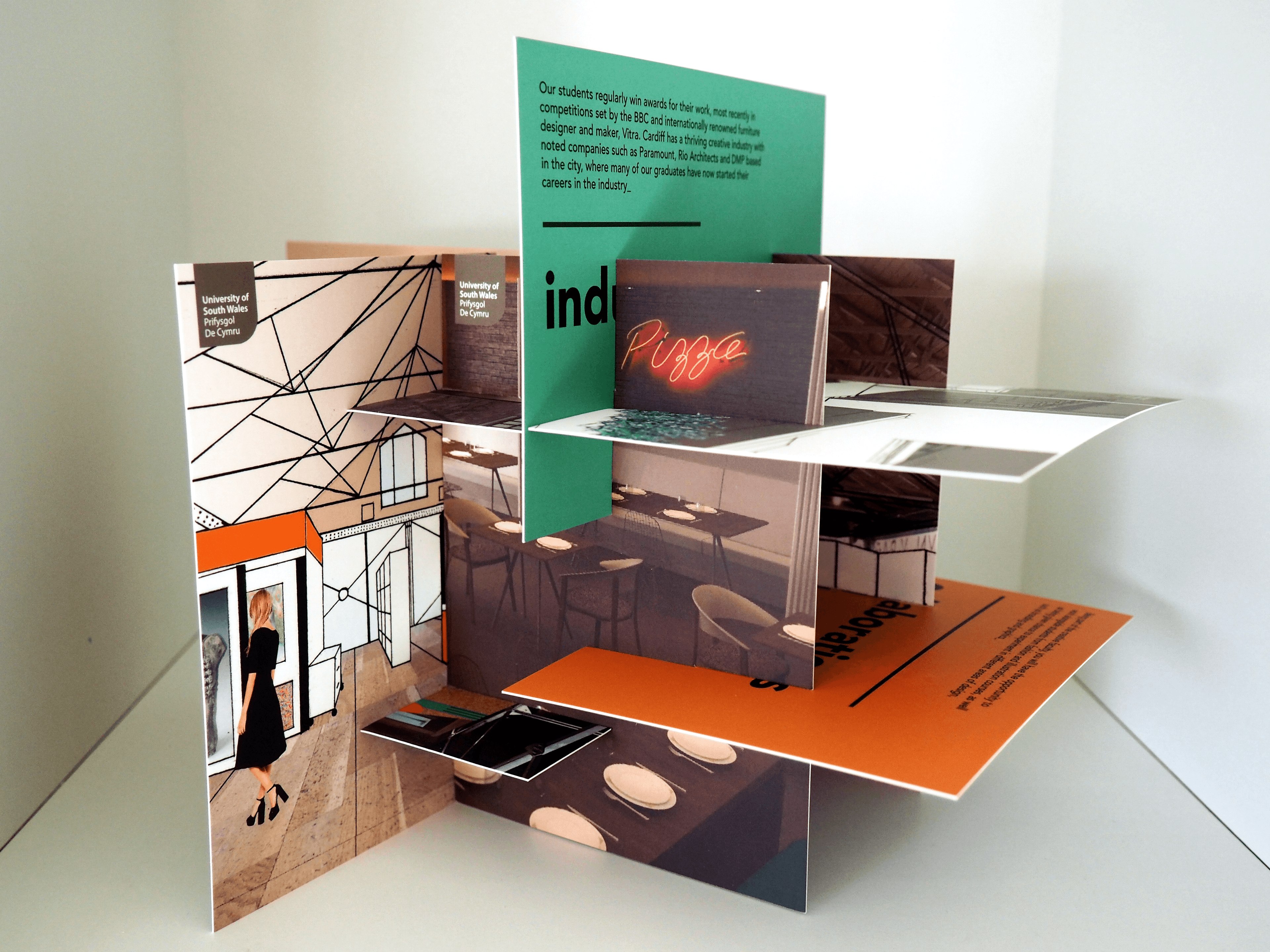 Tools:
Adobe Illustrator
Adobe Photoshop
Adobe InDesign