Holland & Barrett Rebrand
Holland & Barrett is a household name and a well established brand of vitamins and supplements. However, a long-standing stereotype is affecting the brands position in the market place and impacting modernisation for a new generation. This brief's challenge is to reposition Holland & Barrett for the 21st century, following the brand's own ambitions.
A fresh faced rebrand that blends a well loved brand with clean and simple design. The colours were maintained for recognition and as to not neglect older, loyal customers. The brand's website reprioritised key health and wellbeing features as well as streamlining its products. Packaging was designed to align to the new brand guidelines and tackle consumer uncertainty over product purposes. The rebranded H&B aims to be more informative and not lose its character, as well as secure its place as a 21st century brand.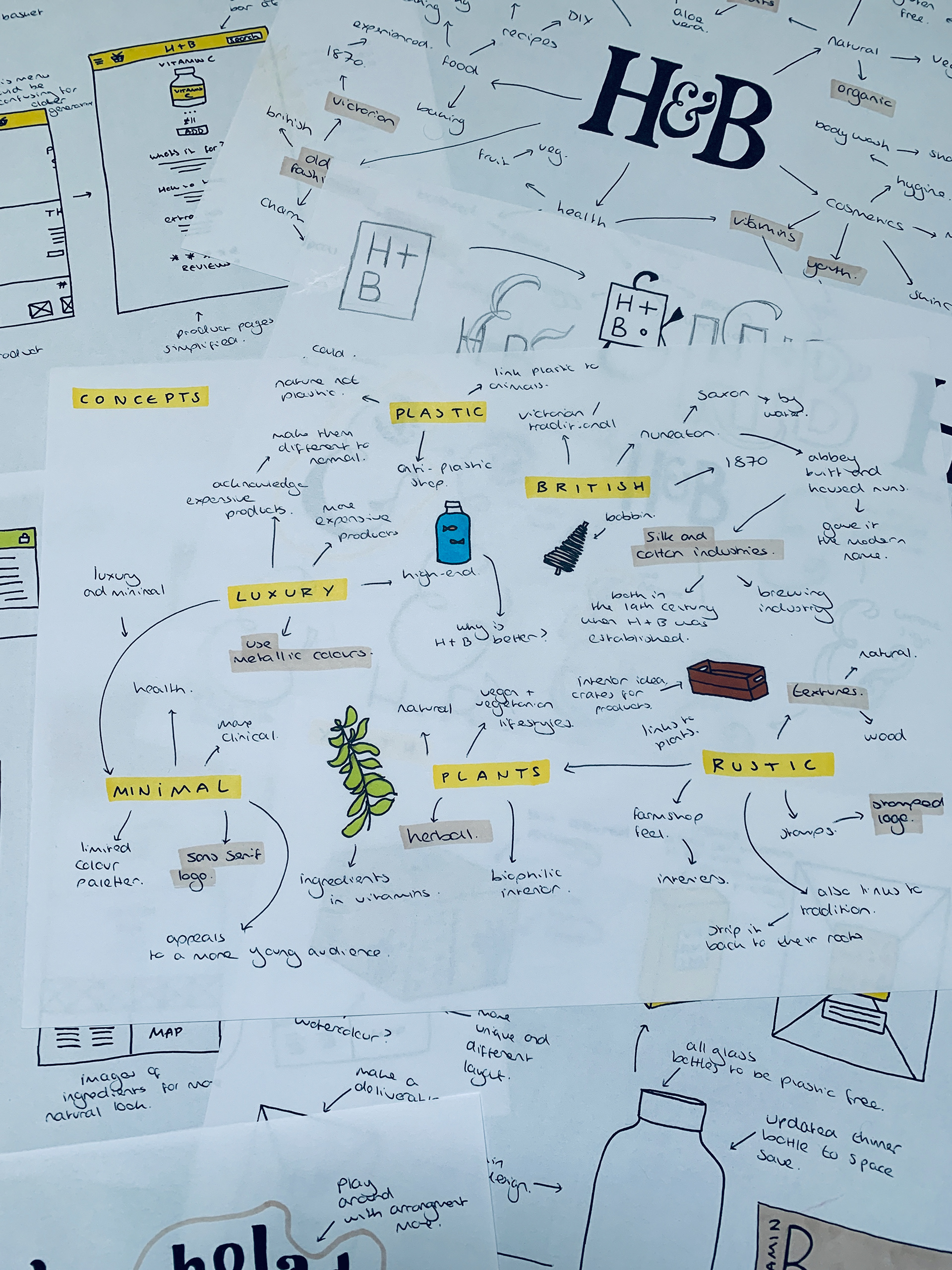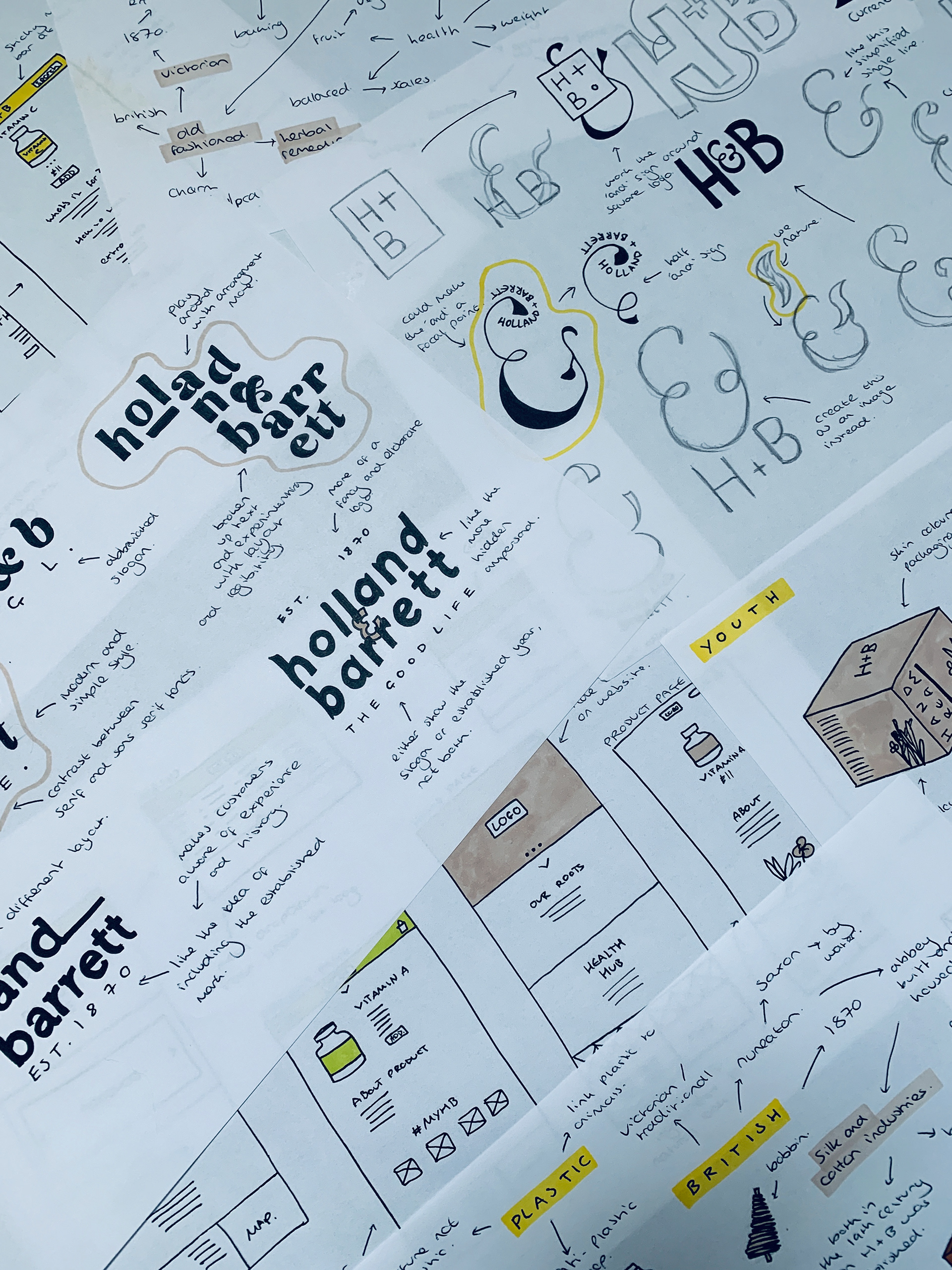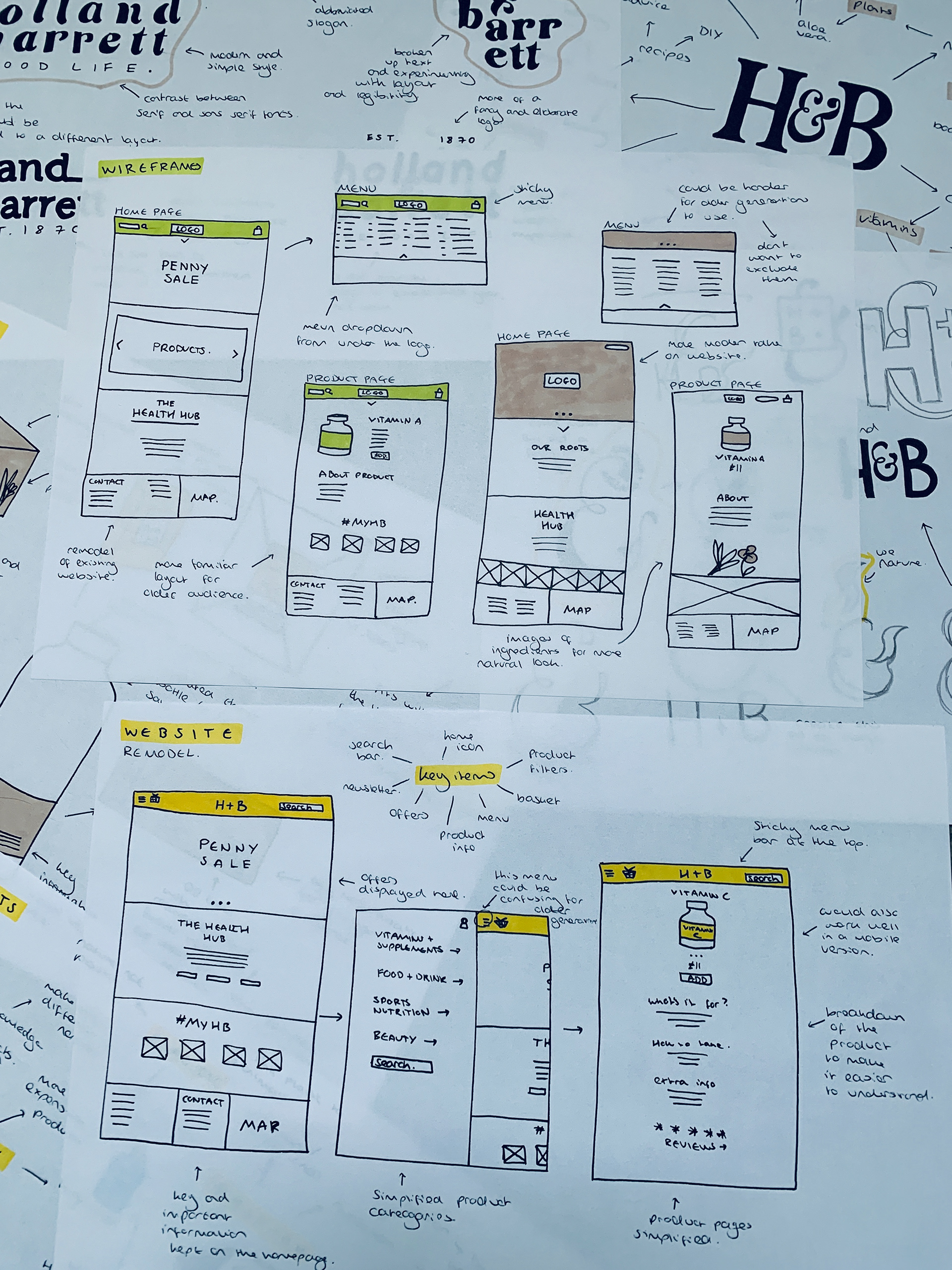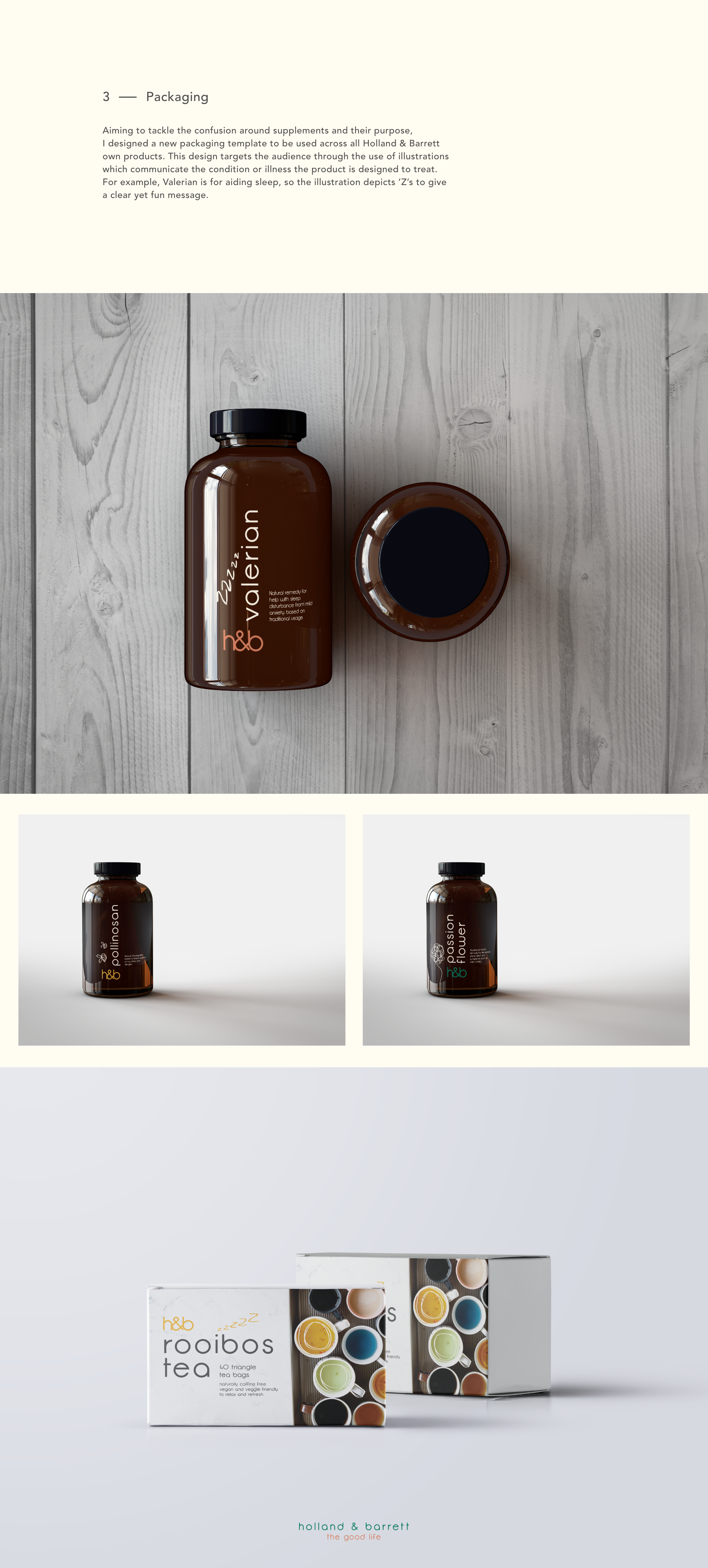 Tools:
Adobe Illustrator
Adobe Photoshop
Adobe XD